Return to the Planet | 星に帰り
A Final Fantasy VII 25th Anniversary Zine
Return to the Planet: A FFVII 25th Anniversary Zine is a free digital zine, created in 2021-2022 in honour of the 25th anniversary of Final Fantasy VII's release. We invited artists, fanfiction writers and nonfiction writers to contribute to this 8-month long collaborative project. This zine celebrates the incredible impact that Final Fantasy VII has had upon the world — and upon our lives.
As of January 31, 2022, we are excited to announce that the zine is available for download! Please check it out below.
Read/Download the Zine (Google Drive)
What's in the Zine?
Return to the Planet is a curated anthology of art, fanfiction and nonfiction about the original Final Fantasy VII. No compilation content is included. The zine aims to celebrate the spirit of the original game, which has many different tones and topics. Accordingly, this is a gen-focused zine that should be appropriate for teen-and-up audiences. Sensitive topics covered include: violence, death, mental illness, medical trauma, grief, and climate change.
Support Us (and Get More Stuff!)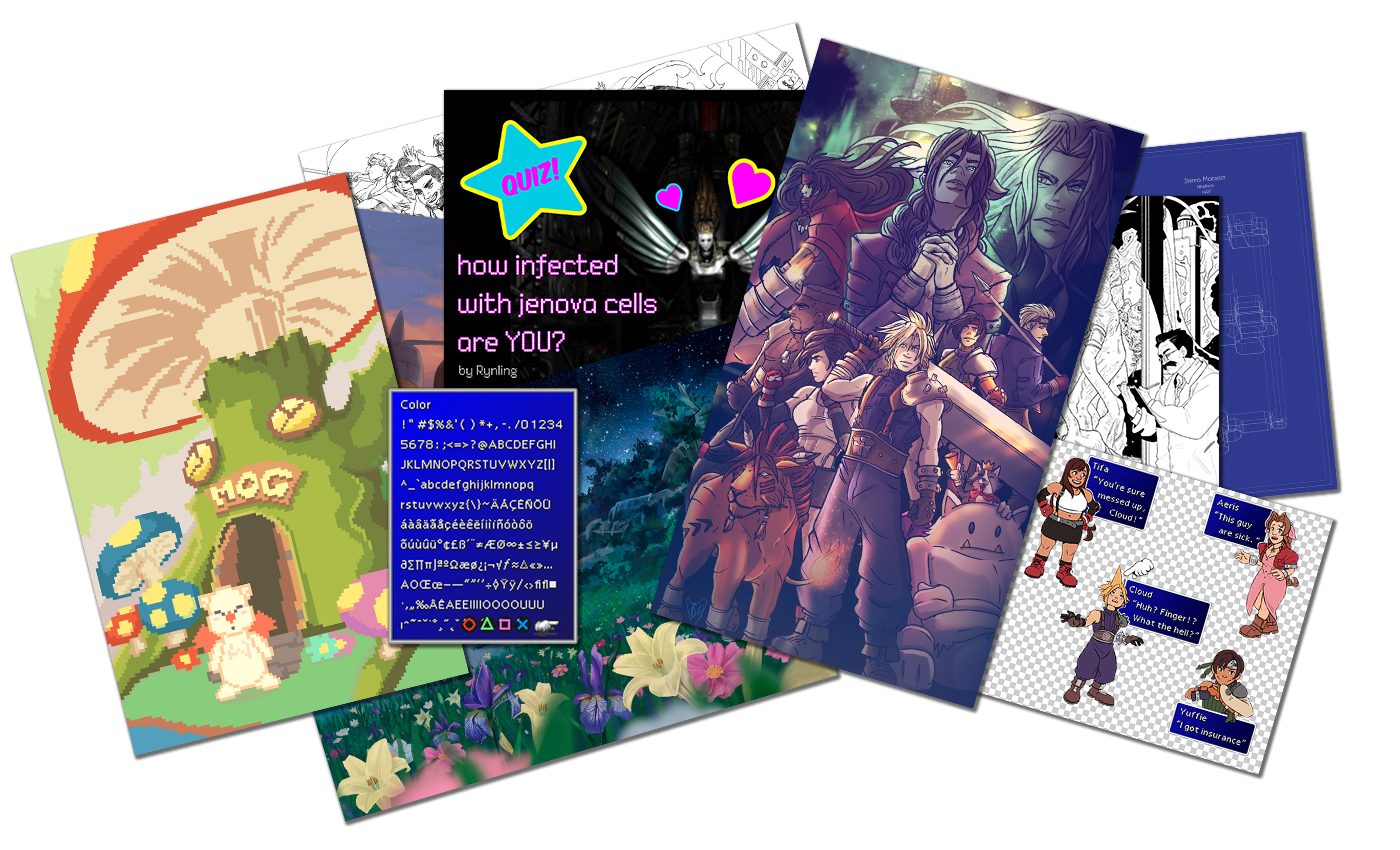 If you've enjoyed this project, please consider donating to the Rainforest Foundation US to help protect our Planet. Those who donate at least $1 USD will also recieve access to our digital merch bundle. This bundle includes an augmented reality postcard, print-at-home stickers, a custom FFVII font, phone and desktop backgrounds, colouring pages, and a quiz that tells you your Jenova infection level!
You can also leave a comment for our talented and hard-working contributors about your thoughts on the zine!
About our Contributors
Mods
Guests
Nonfiction Writers
Fanfiction Writers
Artists
Return to the Planet is an unofficial fan project that is not affiliated with Square-Enix.